Happy Birthday, Michigan!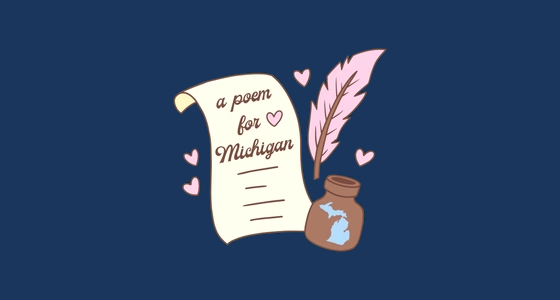 On January 26, 1837 Michigan was the 26th (and by far the most awesome) state admitted to the union. We're celebrating with 18.6% off your entire purchase through Sunday night! 🎉 Just use discount code 'Happy186MI' at checkout. Plus get FREE domestic shipping on orders over $59!

But first, a poem for Michigan 🤗
Michigan, oh Michigan,
How AWESOME and amazing you are!
Two peninsulas, one state,
A natural wonder from afar.


The Upper Peninsula, wild and free,
Porcupine Mountains grand and tall,
A wilderness area, state-protected,
With beauty that stands above all.


The Lower Peninsula, bustling and bright,
A place that makes you feel alive,
From cars and furniture to medicine,
Michigan's industries always thrive.


With the longest freshwater coastline,
Blueberries & Cherries by the ton,
Michigan, oh Michigan,
You're simply second to none.


From the Great Lakes to the rolling dunes,
The rivers and the pines,
Michigan, oh Michigan,
You're a state that truly shines.

So here's to you, our beloved state,
On your 186th birthday,
May you continue to delight and amaze,
In each and every way.


Happy Birthday Michigan!

Enjoy 18.6% off sitewide through Sunday night! Remember to enter code 'Happy186MI' at checkout. Plus get FREE domestic shipping on orders over $59! Choose from our wide selection of apparel, home goods, artisan food and more to celebrate our great state 🥰