Be Awesome to Each Other.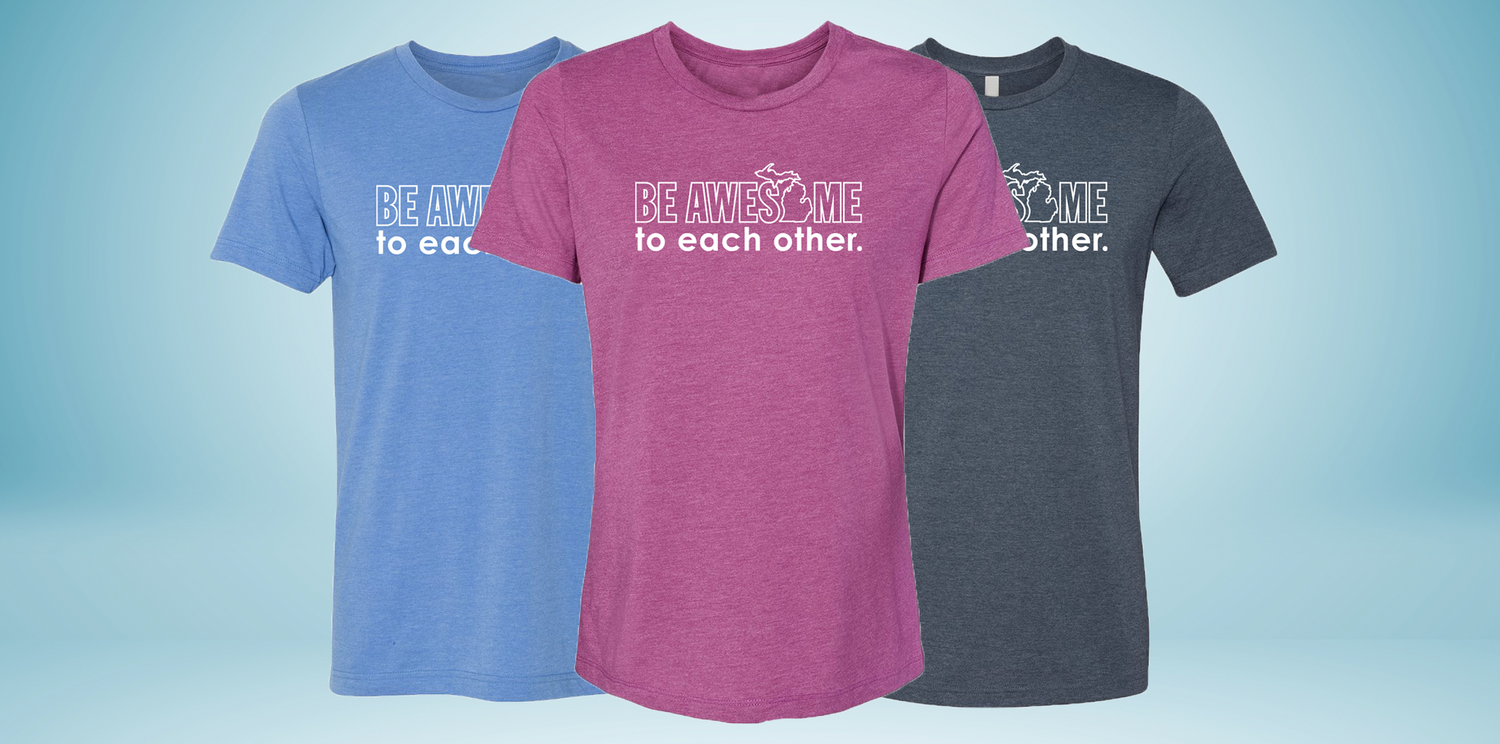 As part of the Mental Health Foundation of West Michigan, be nice. works with schools, workplaces and community groups to promote positive spaces where everyone is valued, included and empowered in an effort to improve mental health awareness and prevent suicide.
Think of all the good we can do simply by being Awesome to each other!