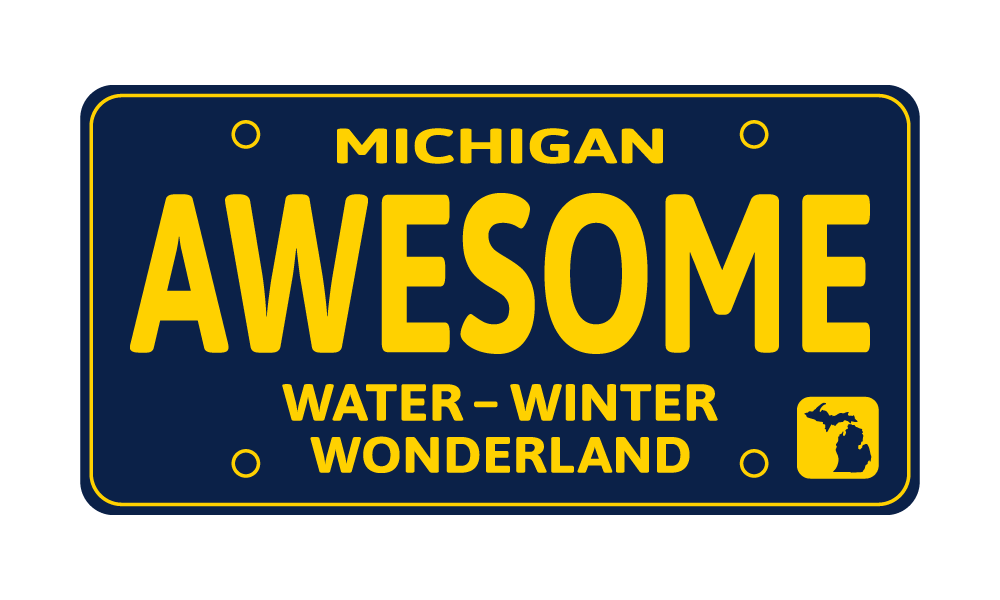 Water-Winter Wonderland Sticker
Sale price
$5.00
Regular price
Water-Winter Wonderland license plates are back! First issued in 1965, and reissued in 2021, the Water-Winter Wonderland plate replaced its predecessor, the "Water Wonderland" plate, which had been produced from 1954 until 1964. 
Take a trip down memory lane and celebrate Michigan's four-seasons appeal with a new sticker inspired by the classic plates!
These stickers are made from thick, durable vinyl with a UV laminate that protects from scratching, rain and sunlight. Approximately 4.2" wide x 2.1" tall.

99% Customer Satisfaction